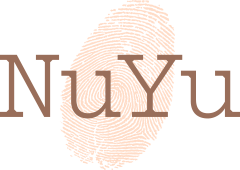 About NuYu London
At NuYu, you can be confident that you will receive an objective professional consultation, followed by expert administration of your skincare treatment. To ensure that we can deliver on this statement, only professional trained Doctors administer our aesthetics treatments and skincare professionals are fully qualified. Moreover, this is a small family business where delivering excellent, discreet customer service is at the heart of what we do. Based in Primrose Hill, NW1
We pride ourselves on treating all our clients as individuals; no two people are the same. So it stands to reason no two skins are the same. Your skin is as individual as your personality. Hence, our qualified skin care specialists and medical doctors are able to discuss your requirements, whether you are young or old; male or female; or simply looking for advice on maintenance.
Sam Larkin
NuYu London announced the launch of their Skincare Clinic in September 2011.  Based in the heart of London, the clinic specialise in Aesthetic's, providing a number of services including wrinkle reduction, laser hair removal, rejuvenation treatments and enhancement treatments. "Many people want to look and feel good about themselves and see the latest non-surgical treatments as the way forward" said NuYu London Director Samantha Larkin. "We felt there was an opportunity to introduce a clinic to the desirable Shad Thames area and now Primrose Hill and Harley Street, allowing people who live or work nearby to receive a professional service from our highly skilled and experienced doctors."
NuYu's key differentiators are that they are a small family business, where aesthetic procedures are only delivered by doctors and  where delivering excellent, discreet customer service is at the heart of what they do. The owner Samantha studied Business and Marketing at Liverpool John Moores. Her earlier career consisted of 9 years within the business sector where she picked up valuable experience in business and more importantly customer service. The decision to start the business and train to become a Skincare Professional came in December 2010 and she hasn't looked back since.
In November 2014 Sam decided to expand the business and move to Primrose hill. Adding new services and additional team members.
Dr Jo Larkin
NuYu London's Clinical Director Dr Jo Larkin has extensive medical experience. Jo states "There's no need to end up with a frozen face. What every client wants is to look fresher. I prefer to work with a natural amount of botox and see how each face looks after a fortnight before undertaking further treatments." The follow up treatment provided by  NuYu London two weeks after the initial treatment is free.  Dr Larkin advised "I practice an integrated approach to facial enhancement and rejuvenation, using a combination of therapies. These include anti-wrinkle injections, dermal fillers, precision peels and state-of-the-art advanced treatments for non-surgical face lifts and nose corrections. These are individually tailored to each client with the ultimate aim of providing a  healthier appearance without invasive treatments or surgery."
Dr Larkin has a passion for all areas of medicine and she has worked within the Aesthetics industry for over 11 years. Within that time she has administered thousands of treatments. This proven track record along with her friendly and flexible manner has led her to have a loyal following who all trust in her advice and opinion.  She started her career in Brighton and has worked out of Harley Street, London Wall and Holborn. 
Dr Arti Singh
COSMETIC DENTIST AND FACIAL AESTHETICIAN
Since graduating from the University of Sheffield in 2004, Arti has been committed to providing the highest level of ethical dental & Aesthetic care for her patients in a gentle and safe manner.
Arti has carried out extensive aesthetic medicine training at Harley Street in London. She is passionate about providing facial aesthetics and rejuvenation treatments including: anti wrinkle injections, dermal fillers and Aquagold Fine Touch luxury facials. Arti loves creating confidence in her patients with her beautifully natural results. Arti won the Best Lip Sculpting award at the International Academy of Advanced Facial Aesthetics in November 2018. She has recently had her Case Study for Lip Enhancement published in the Aesthetic Dentistry Today journal in October 2019.
Dr Kinneri Sanghvi
BDS (Kings College London, 2015), BSc Medical Genetics
General/Cosmetic Dentist & Medical Facial Aesthetics Practitioner
Dr.Sanghvi is a general and cosmetic dentist with a special interest in facial aesthetics. After completing a BSc degree in Medical Genetics at Queen Mary University of London, Dr. Sanghvi went on to study Dentistry at Kings College London, during which her passion for facial aesthetics grew. Alongside practicing dentistry, she has completed several advanced aesthetic and skin care courses to help patients achieve their desired aesthetic goals through non-invasive and non-surgical treatments, whilst always keeping patient safety at the forefront. She is also a member of the Aesthetics Complications Experts Group which means she adheres to best practice and uses products within their correct indications so that patients are treated in the safest way possible.
She brings her expertise and natural approach to facial rejuvenation to all her patients, offering the very best, safest and evidence based treatments in anti-ageing and rejuvenating treatments. As a dentist herself, she is perfectly positioned to enhance the natural features of your face, considering and enhancing dental treatment you may be undergoing. She is able to provide a comprehensive and predictable approach to full face treatments and her gentle approach, caring and kind nature, alongside her desire to truly understand her patient's goals mean that every aspect of her patient's treatment is diligently planned and the results truly unique to them. She believes in natural looking results that are undetectable and will help you to choose treatments that will balance and harmonise your face and smile.