Chemical Peels
Medik8 chemical peels are professional-grade exfoliating acids applied to the skin with a small brush to help resurface and retexture.
Skin Peels work by removing dead skin cells and encouraging new ones to grow, leading to a fresher, more glowing you. The procedures are used all over the world to treat skin problems such as wrinkles and lines, acne scars, hyper-pigmentation, and sun damage
Medik8 Peel Menu
Universal AHA - Suitable for everyone and any skin concern
Sensitive PHA - for extremely sensitive or redness-prone skin
Rewind - to promote collagen production to reduce the appearance of fine lines and wrinkles.
Even - brightening peel targeting sun damage, hyperpigmentation and dull, uneven skin
Clarity - A powerful blend of acids that sink deep into pores to effectively clarify and decongest the complexion
Mono Peels - single-acid peels for extra-tailored care. (Mandelic, Lactic & Glycolic)
Medik8's signature professional treatment plan, 12 weeks of bespoke, intensive skin training. Achieved through Medik8 skincare and 6 chemical peels.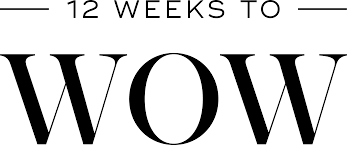 A chemical peel is a cosmetic treatment that removes the top layer of the skin, leading to visibly improved appearance. Peels are often categorised by their depth: superficial, medium and deep. The deeper the peel, the more dramatic skin improvement can be achieved. However, there is also an associated higher risk of complications, increased pain and longer healing time. Peels can be used to effectively treat a variety of conditions such as:
Sun damaged skin
Acne
Acne scarring
Pigmentation
Lines & wrinkles
General skin texture and tone
How does a chemical peel work?
All peels work by gently rubbing the skin with a non-toxic chemical solution to remove the unwanted top layer. This encourages collagen production and cell renewal, to reveal an age-defying healthier, younger-looking you.
Treatment is pain-free, though some peels can lead to light swelling of the affected area or peeling of the skin for a few days after the procedure. A trained expert can give you the advice you need on the right type of peel for you, devising a tailored treatment plan to achieve optimum results!
How will I feel during skin peel treatment?
The peel is applied to the skin surface and absorbed, before releasing the active acid component, which then works from within the skin. This treatment is so gentle that it can be used without any problems on the delicate areas around the lips and eyes.
Is skin peel the right treatment for me?
Peels can be used to treat a whole range of skin complaints, including wrinkles, fine lines, acne and acne scarring, age spots, enlarged pores, dark areas and sun-damaged skin. This treatment is ideal if you are looking to quite literally give your skin a fresh start.
What happens after skin peel?
You will have some redness and swelling and your skin may feel tight, usually for 2 days after the treatment. With more intense peels your skin will begin to peel at around the third day after the treatment, it varies from person to person. The peeling can last from three to seven days. Remember it is very important that you do not pick or pull the skin from your face as this will cause scarring.
This treatment is normally performed in a series of (3) treatments each 2-4 weeks apart, depending on the practitioner's recommendation. After the first session, you will notice an instant improvement. Your skin will feel softer and look subtly younger. A further three treatments will bring an obvious transformation, with a newer and healthier face yours to enjoy